DIA expects busy Thanksgiving week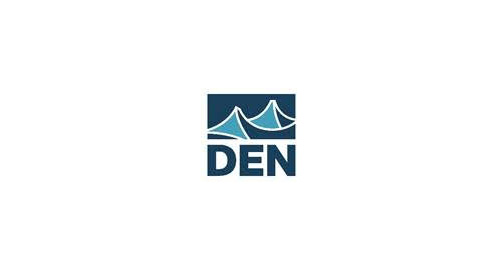 Travel tips provided to help passengers navigate and enjoy the airport
DENVER – Nov. 19, 2018 – Denver International Airport (DEN) is anticipating a busy Thanksgiving week with more than 1.2 million travelers expected to pass through the airport, which is about 10% more than last year. Sunday, Nov. 25 is expected to be the busiest day of the week with about 205,000 passengers, and Saturday, Nov. 24 should break DEN's record for Saturday traffic with more than 199,000 passengers.
The airport is working to make the busy travel season as smooth as possible for travelers, from parking to the gate. In fact, DEN recently launched a free bag drop service in the Pikes Pike and Mt. Elbert shuttle lots. Before passengers even park, they can check their bags and receive their boarding pass. Once the bags are checked, passengers can park, take the shuttle to the terminal and go straight to security. This service is available for domestic flights on American, Delta, Southwest and United.
And, to add a little fun to your visit to DEN, on Friday, Nov. 23, our popular free ice skating rink will return to the DEN plaza. The ice rink will run from 9 a.m. to 9 p.m. daily, through Jan. 6, and will include free ice skate rentals.
Other DEN services to watch for this holiday season include:
The Westin Denver International Airport hotel – reservations are available

online

.
The Canine Airport Therapy Squad, or

CATS

, in which certified therapy dogs (and one cat!) walk the concourses for travelers to pet, hug and relax with before takeoff.
More than 140 shops and restaurants to choose from, including great Colorado flavors like Root Down, Modern Market and Elway's, along with newly added brands such as Denver Central Market and Tom's Urban Kitchen and Tivoli Brewery.
Additionally, DEN is offering a variety of travel tips for passengers traveling during the holiday season:
Before You Leave for the Airport
Please plan accordingly and allow for extra time at the airport. A good rule of thumb is to be inside the airport two hours prior to your flight departure time. This should allow for plenty of time to navigate flight check-in, security lines and travel to your gate.
· Before you leave the house, check with your airline to confirm that your flight is on time and check-in online if possible.
· Check parking availability at www.flydenver.com.
Parking
· For real-time parking information while you're on the road, watch for electronic signs along inbound Peña Boulevard or call 303-DIA-PARK, option 1.
The East and West garages are available for $4/hour or a $25/day maximum. Lower daily rates are offered at the Pikes Peak and Mt. Elbert shuttle lots for $8/day with free bag drop service for domestic flights on American, Delta, Southwest and United.
The East and West Economy Lots, located next to the Jeppesen Terminal garages, are available for $16/day.
· For a guaranteed close space, reserved parking is available in either garage for an additional fee of $4 per day, by visiting www.DIAReservedParking.com.
· Short-term parking is available in the East and West garages for $5/hour. This area is intended for passenger pick-up and drop-off.
· We offer free vehicle services for our customers including jump starts, tire inflation, and car key retrieval if they've been locked in your vehicle, and we'll even provide assistance if you need help finding your lost vehicle. For any of these services, call (303) 342-4645, 24 hours a day, seven days a week.
Terminal Navigation
Construction is underway in the terminal, blocking off the center part of the Great Hall. Follow yellow signage throughout the Terminal to navigate past the construction walls on Levels 5 and 6.
On Level 6, the detour takes you outside along the curb and on Level 5, walking along the baggage claim corridor on either side of the Great Hall is the easiest way to move from one end of the Terminal to the other.
Customer service agents and ambassadors are stationed throughout the terminal and are happy to help you find your way.
Security Screening
All three TSA checkpoints are open during phase one of construction in the Great Hall.
Check

FlyDenver.com

and digital monitors inside the terminal for information on wait times.
Follow the yellow construction signage to the checkpoint of your choice.
Checking-in
With construction underway in the terminal, it is important that departing travelers go directly to their airline's designated curbside drop-off area for easy access to the check-in counters. Passengers arriving via public transit should walk along the baggage claim corridor on either side of Level 5 and follow the yellow signs to the appropriate check-in area on level 6.
· WEST SIDE:
Doors 600, 602 and 604: Aeromexico, Air Canada, Allegiant, American Airlines, British Airways, Copa, Denver Air Connection, Edelweiss, Icelandair, JetBlue, Lufthansa, Norwegian, Sun Country, Volaris and West Jet
Doors 610, 612, 614 and 616: United Airlines
· EAST SIDE:
Doors 601, 603, 605: Frontier, Spirit and Delta Airlines
Doors 611, 613 and 615: Southwest
Door 617: Alaska, Boutique, California Pacific
· If you didn't check in online before leaving home, save time with self-service check-in kiosks near airline counters.
· Even if you checked in online or at a kiosk, passengers checking bags still need to go to a ticket counter to hand off luggage to the airline.
· Many airlines now offer smartphone apps for mobile check-in and flight information.
· Arriving via the RTD A Line? Check your bag and print boarding passes right at the DEN station train platform!
Picking up
· Check with your friend or family member's airline, or visit www.flydenver.com, to confirm that the flight is on time before leaving for the airport.
· Curbside parking at Jeppesen Terminal is prohibited. Avoid the congestion on the passenger arrival level by parking in the East and West Terminal Garages. With nearly 15,000 combined parking spaces, the garages provide convenient access to the terminal and are generally open during the holiday travel season.
· The Final Approach cell phone waiting lot is located at 7684 N. Wenatchee St, approximately three miles west of the Jeppesen Terminal along Peña Boulevard. It can be easily accessed via eastbound Peña Boulevard to 75th avenue and northbound Gun Club Road; westbound Peña Boulevard to Wenatchee Street; or from East 78th Avenue. Signs are posted along all access routes. This facility includes dining options and free Wi-Fi.
· Parking or stopping along any airport roadway is illegal and dangerous and violators are subject to ticketing.
Ground Transportation
Ground transportation options such as taxis, rental car shuttles and ride-sharing shuttles still pick up on the east and west sides of Level 5.
Colorado Mountain Express, SuperShuttle and Green Ride Colorado Shuttle have all relocated to Level 5 near the north security checkpoint.
Technology tools
· Get flight status information, road conditions, parking lot availability, security wait times, airport maps, ground transportation and more at www.flydenver.com.
· Follow us on Twitter and "like" us on Facebook for frequent airport updates.
· DEN offers super-fast and free Wi-Fi Internet access, phone charging stations and free global calling throughout the airport.
Simply ask for help
DEN's volunteer Ambassadors – easy to spot in their custom Spyder blue vests – and Customer Service staff are available throughout the terminal and concourses to provide directions and information.
Passengers without Internet access can use these helpful airport telephone numbers:
· 303-DIA-PARK (342-7275) – Select "option one" for information on parking availability in DEN lots
· 303-342-4059 – Information on DEN ground transportation
· TEXT 720-370-9002 – General airport questions
· 303-342-2000 – DEN Customer Services
· 1-800-AIR-2-DEN – DEN Customer Services for out-of-town travelers
· Chat live with a real person online at flydenver.com
· Tweet your questions to us @DENairport