CBI Celebrates National Forensic Science Week September 16-22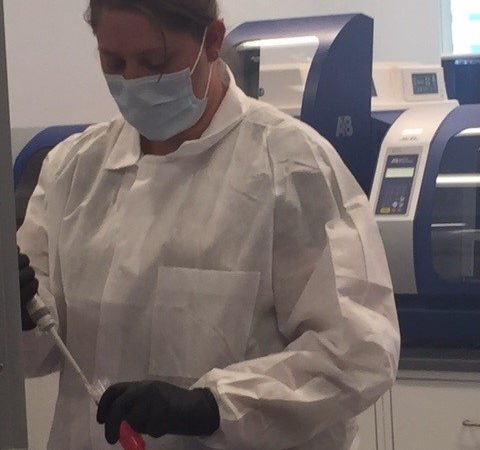 CBI—Denver, CO— September 16-22 marks National Forensic Science Week and the Colorado Bureau of Investigation (CBI) Forensic Services section is honoring the work of forensic scientists assigned to CBI laboratories across Colorado.
CBI forensic scientists, crime scene investigators, and forensic examiners work with more than 200 Colorado public safety agencies to provide timely and accurate results in several scientific disciplines and other crime scene support including: DNA casework, latent fingerprints, firearms, tool mark analysis, drug chemistry, crime scene investigation, serology, trace evidence, digital evidence, DNA database management and toxicology.
"The CBI Forensic Services team is making a tremendous difference for victims of crime through exceptional scientific results returned to the public safety community, in addition to superior crime scene response at hundreds of scenes across Colorado each year," said CBI Deputy Director Jan Girten, who oversees the Forensic Services section for the Bureau.

CBI Forensic Services By the Numbers…
124 people comprise CBI Forensic Services.
12,000+ cases received by CBI forensic laboratories last year.
3 full service laboratories offering services in nine different accredited disciplines.

Pueblo Lab Media Event—Southern Colorado media
Thursday, September 20, 2018
Tour and demo 10:00a.m.-11:00a.m.
79 N. Silicon Drive, Pueblo
Latent Print Forensic Discipline—The CBI is providing Colorado law enforcement agencies with valuable leads in hundreds of cases each year where latent prints are left at crime scenes from auto thefts to burglaries. Learn about the process and see a demonstration of the equipment used by CBI latent print examiners.
Grand Junction Lab Media Event—Western Slope media
Thursday, September 20, 2018
Tour and demo 10:00a.m.-11:00a.m.
2797 Justice Drive, Grand Junction
Meet 'Big Blue'—The CBI crime scene vehicle (nicknamed Big Blue) can be spotted at crime scenes across Colorado. Join CBI crime scene responders for a tour of the vehicle at the CBI Grand Junction office.
SPREAD THE NEWS
COMMENT, Like, Follow & SHARE @I70Scout
---
---