CSU Fashion Show "SPECTRUM" at the Lincoln Center — Tonight 7:30 p.m.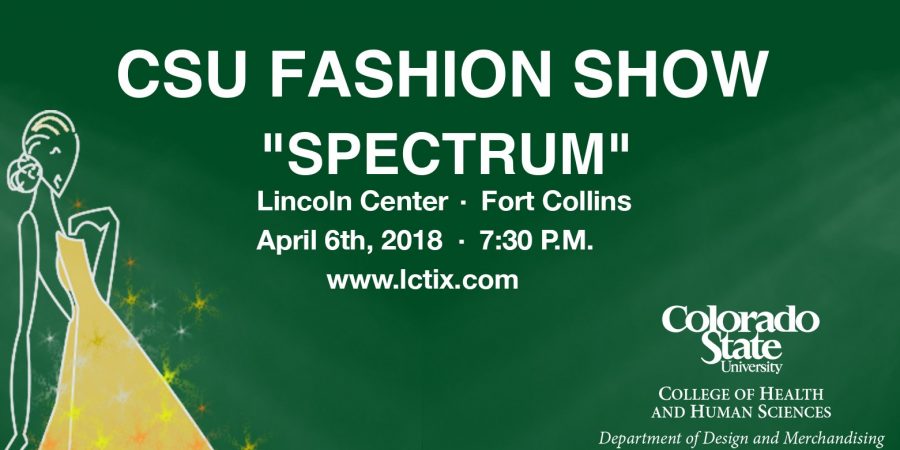 The SPECTRUM of fashion converges in this year's CSU Fashion Show
Tonight, Colorado State University's Department of Design and Merchandising will present its annual fashion show, "SPECTRUM," at the Lincoln Center at 7:30 p.m.
The CSU event showcases talents from 24 senior designers' collections and 30 draping designs. The show provides an opportunity to unveil garments conceptualized, designed and constructed solely by Design and Merchandising students.
Diversity theme
"SPECTRUM" was chosen as the theme for this year's show to encompass diversity. From the collections to the models, and everything in between, the show will be a true demonstration of multifaceted, avant-garde fashion. Every year the show gets better and better. I'm excited about CSU blossoming into an icon of fashion, helping both designers and merchandisers emerge, bringing together raw talents and presenting them in the best light. — Carol Engel-Enright, a faculty member in the department and fashion show production lead
The evening's events will feature spectacular stage design, lights and music accompanying the 60 models who were handpicked to wear the distinctive garments.
VIP reception
A VIP reception will take place prior to the fashion show, from 5 to 7 p.m. The formal "green carpet" affair will include drinks, appetizers and a silent auction with materials and merchandise from the various sponsors and donors to the show.
The show is entirely produced by students in the fashion production class led by Engel-Enright.
The Department of Design and Merchandising is part of the College of Health and Human Sciences at Colorado State University. This program provides students the knowledge and tools to succeed in the apparel industry. TICKETS ARE AVAILABLE HERE
SPREAD THE NEWS
COMMENT, Like, Follow & SHARE @I70Scout
---
---