April at the DAM: UNCORKED RESERVE AND AFTERGLO RETURNS; DÍA DEL NIÑO CELEBRATES CHILDREN: DEGAS CONTINUES A PASSION FOR PERFECTION; DRAWN TO GLAMOUR AND MORE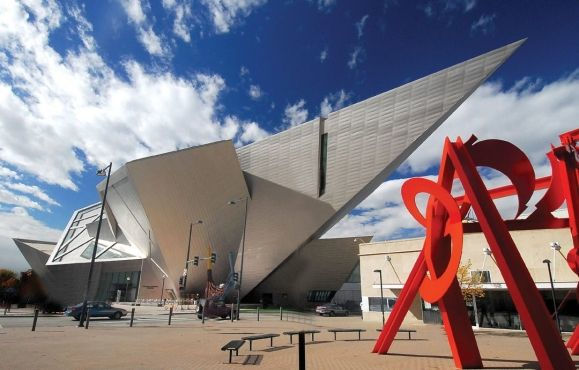 Celebrate a flowering of creativity in April
Visit the Denver Art Museum (DAM) and the Golden Triangle Creative District to celebrate Día del Niño, Uncorked Reserve and Uncorked AFTERGLO, participate in Slow Art Day, and listen up and be heard at Untitled: Suzi Q. Smith.
The DAM's annual spring fundraising event celebrating wine and creativity, is a two-tiered party. As Uncorked Reserve winds down, Uncorked AFTERGLO picks up with art activations, live music and artistic treats and cocktails. Note: the museum will close at 3 p.m. on April 13 in preparation for Uncorked. For ticket and other information about Uncorked, contact or 720-913-0030.
From 6–10 p.m, listen up and be heard as the slam poet and author hosts an evening of spoken word performances and workshops exploring the many languages of art. Included in museum admission, and college students with ID receive 2-for-1 admission to Untitled Final Fridays.
Free general admission, family-friendly programming, live music and dances at the DAM. The weekend-long celebration is hosted by multiple organizations in the Golden Triangle including the DAM, Denver Public Library, Clyfford Still Museum, Byers-Evans House Museum and History Colorado Center.
Visitors can see this on view at its only American stop. (Special dated and timed ticket is required for Degas.) Showcasing more than 100 artworks by the prolific French artist, the exhibition explores such recurring themes in his career as a strong interest in opera and dance, a passion for horses and a lifelong fascination with the nude. Dive deeper with a four-part course, Degas: An Artistic Journey, beginning April 14. Full-course registration is open; individual session tickets on sale April 2 (pending availability). On April 20, George Shackelford will speak on Degas and the Nude at 6 p.m.; his lecture is included in general admission.
Presenting more than 100 works on paper by the award-winning Denver-based artist, highlighting his four-decade fashion illustration career, and Eyes On: Xiaoze Xie, featuring still-life paintings of books, videos and installations that the artist based on banned and forbidden books in China.
Upcoming Lectures
April 17: Anderman Photography Lecture: Alex Webb & Rebecca Norris Webb
There's always plenty for families to do at the DAM with A Walk in the Woods and the 3-D Studio hands-on activities available whenever the museum is open, and Create-n-Takes are available on weekends. The Hamilton Building is also now open seven days a week, and general admission is free for youth 18 and younger every day.
SPREAD THE NEWS
---
---