Four Corridor wrestlers on state tournament mat today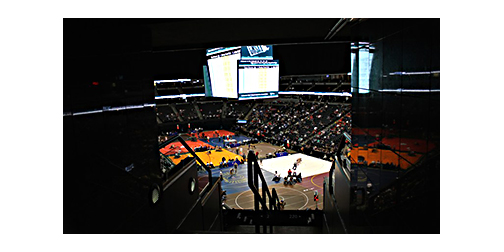 by Steven Vetter, Managing Editor
Two wrestlers from Byers and one each from Bennett and Strasburg will take part in the 2018 Colorado State Wrestling Championships Feb. 15-17 at the Pepsi Center in Denver.
Freshman Brody Despard (106 pounds) and senior Wryle Swim (220) will represent the 2A Bulldogs while senior Levi Raines (126) and sophomore Joe Jordan (132) are the lone 3A participants from Strasburg and Bennett, respectively.
The first round for both 2A and 3A starts at 3 p.m. today with the championship quarterfinals and first-round of consolation matches beginning at 9:30 a.m. tomorrow.
Despard (28-8 overall) will kick things off for the area wrestlers when he takes on Rocky Ford sophomore Michael Maldonado in today's opening round. Raines (33-7) takes on Alamosa junior Joe Chavez while Jordan's first-round draw is Sheridan senior Homero Navarro. Swim will close out the day for the Corridor when he takes on Cedaredge junior Taj Van der Linde.
For additional updates, stay tuned to www.i-70scout.com.