Colorado Rockies Dugout News — 2018 Season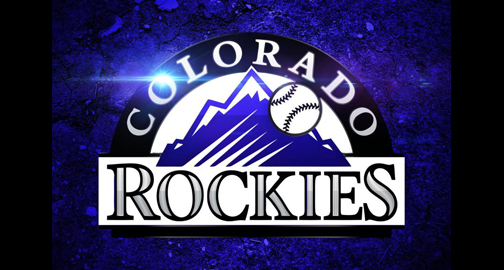 THREE-YEAR CONTRACT WITH RIGHT-HANDED PITCHER WADE DAVIS
Right-handed pitcher Shane Carle designated for assignment
DENVER – The Colorado Rockies announced Friday that they have agreed to terms on a three-year contract with right-handed pitcher Wade Davis. Additionally, right-handed pitcher Shane Carle has been designated for assignment.
Davis, 32, went 4-2 with 32 saves, a 2.30 ERA (58.2 IP, 15 ER), 29 walks and 79 strikeouts across 59 appearances in his lone season with the Chicago Cubs in 2017. He recorded a Cubs franchise record 32 consecutive saves from the beginning of the season through September 19, tied for the ninth-longest save streak to begin a season in Major League history. He was also named to his third consecutive All-Star team after being named an American League All-Star in 2015 and 2016 as a member of the Kansas City Royals.

Since becoming a full-time reliever in 2014, Davis leads all qualified Major League relievers with a 1.45 ERA (241.1 IP, 39 ER), ranks fourth with 0.34 home runs allowed per nine innings and ranks sixth with a .169 opponent batting average. In 2014 and 2015, he became the first pitcher in Major League history to record consecutive seasons with an ERA of 1.00 or lower.
In parts of nine seasons with Tampa Bay (2009-12), Kansas City (2013-16) and Chicago-NL (2017), the Lake Wales, Fla., native has combined to go 59-39 with 79 saves, a 3.45 ERA (835.1 IP, 320 ER), 312 walks and 768 strikeouts. In 28 career postseason appearances, he has gone 4-0 with eight saves in eight opportunities and a 1.40 ERA (38.2 IP, 6 ER), 15 walks and 54 strikeouts.

Carle, 26, had no record with a 6.75 ERA (4.0 IP, 3 ER), no walks and four strikeouts in three appearances with the Rockies after making his Major League debut on April 14 at San Francisco. He went 3-5 with a 5.37 ERA (62.0 IP, 37 ER), 22 walks and 50 strikeouts in 36 games, three starts, with Triple-A Albuquerque. In 131 career Minor League appearances, including 76 starts, Carle has gone 27-29 with a 4.10 ERA (527.1 IP, 240 ER), 114 walks and 367 strikeouts. Carle was originally acquired by Colorado via trade from Pittsburgh in exchange for right-handed pitcher Rob Scahill on Nov. 11, 2014.
The Rockies currently have a full 40-man roster.
---
SPREAD THE NEWS
COMMENT, Like, Follow & SHARE @I70Scout
---
COLORADO ROCKIES ANNOUNCE 2018 MINOR LEAGUE STAFF
DENVER – The Colorado Rockies announced their Minor League staff for the 2018 season today, including the staff for a second Dominican Summer League team. The announcement also includes a new hitting and bunting coordinator as well as a new outfield and baserunning coordinator and 13 other coaching staff changes.
Darin Everson enters a new position in 2018 as the hitting and bunting coordinator after serving as the hitting coach for Triple-A Albuquerque in 2017 and as manager of Double-A Hartford from 2015-16. Everson enters his 21st season in professional baseball, his sixth with Colorado.
Anthony Sanders will become the outfield and baserunning coordinator after serving as the supervisor of High-A development for two seasons (2016-17) and the manager of Rookie Level Grand Junction from 2013-15. Sanders enters his 11th season with Colorado after playing parts of 14 seasons in the Minors.
At Albuquerque, Glenallen Hill returns for his sixth season as the team's manager, his 14th season in the Rockies organization. Brandon Emanuel joins the Isotopes as the pitching coach after previously serving as the pitching coach for High-A Lancaster from 2014-17. Also joining the club this season will be Hitting Coach Tim Doherty, who previously served as the hitting coach for Hartford in 2017 and Grand Junction in 2016.
The Hartford Yard Goats enter the 2018 season with an entirely new coaching staff. Warren Schaeffer enters his first season as their manager, after serving as Low-A Asheville's manager from 2015-17. Mark Brewer joins the club as the pitching coach, after spending the last four seasons as the pitching coach between Triple-A (2017) and Low-A (2014-16). Also joining the Yard Goats as their hitting coach this season is Lee Stevens, who was previously the hitting coach for Grand Junction (2013-15, 2017) and High-A Modesto (2016).
Lancaster welcomes Frank Gonzales as their new supervisor of development in his sixth season with the Rockies. Gonzales was previously the manager for Grand Junction for the last two seasons. Fred Ocasio will return as the team's manager for the fourth season, his 22nd season with the Rockies organization. Dave Burba returns as the High-A pitching coach, his eighth season as a pitching coach in the Rockies organization, after serving as the Double-A pitching coach for the past three seasons (2015-17).
Asheville enters 2018 with Marv Foley as their Supervisor of Development. Foley begins his sixth season in this position, after being the roving catching coordinator for six seasons (2006-12). Robinson Cancel enters his first season as manager of the Tourists, his fifth season as a professional coach/manager. Also returning for 2018 is Pitching Coach Ryan Kibler, who begins his second season with Asheville. Norberto "Paco" Martin will enter his second season as the club's hitting coach.
Short-Season Boise will welcome John Pierson as the new Supervisor of Development, his first year in the organization. Pierson comes to the Rockies with over 40 years of experience working for Atlanta, Chicago-NL, and Miami, most recently serving as the hitting coordinator for the Braves in 2017. Scott Little enters his second season as the manager of Boise, his third year in the Rockies organization. Bob Apodaca begins his second season as the pitching coach for the Hawks, his 46th year overall in professional baseball. Cesar Galvez transitions to coaching after seven years as a player in the Rockies organization.
Grand Junction will enter 2018 with Andy Gonzales as their supervisor of development for the second consecutive season. Returning as the pitching coach is Doug Jones, who begins his fourth year with the Rockies organization. Jake Opitz enters his first season as the hitting coach for Grand Junction, after serving as a coach for Hartford in 2017. The manager position is still to be determined.
---
---