COLORADO ROCKIES AGREE TO CONTRACTS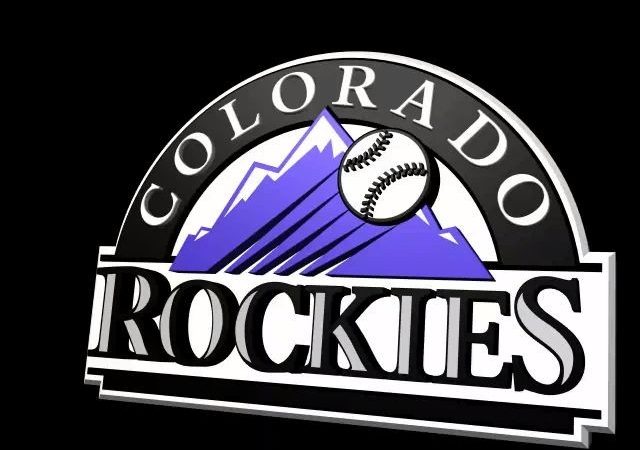 ONE-YEAR CONTRACTS SIGNED WITH COLORADO ROCKIES
— RIGHT-HANDED PITCHER CHAD BETTIS —
— OUTFIELDER CHARLIE BLACKMON —
— INFIELDER DJ LeMAHIEU —
— LEFT-HANDED PITCHER CHRIS RUSIN —
DENVER – The Colorado Rockies announced Friday that they have agreed to terms on one-year contracts with right-handed pitcher Chad Bettis, outfielder Charlie Blackmon, infielder DJ LeMahieu and left-handed pitcher Chris Rusin to avoid arbitration.
Bettis, 28, made nine starts for the Rockies in 2017 after recovering from a testicular cancer diagnosis received in the offseason, going 2-4 with a 5.05 ERA (46.1 IP, 26 ER), 11 walks and 30 strikeouts. He made his first start of the season on Aug. 14 vs. Atlanta and tossed seven shutout innings with six hits, no walks and two strikeouts in a 3-0 Rockies win. Originally selected by the Rockies in the second round of the 2012 First-Year Player draft, the Lubbock, Tex., native has gone 25-23 with a 5.01 ERA (416.2 IP, 232 ER), 142 walks and 309 strikeouts in 98 career appearances, 69 starts, with Colorado (2013-17).
Blackmon, 31, was named to his second career National League All-Star team and captured his first career National League batting title in 2017 after batting a career-high .331. He also led the Major Leagues in runs (137), hits (213), triples (14) and total bases (387) while setting a Major League record with 103 RBI from the leadoff position. Originally selected by the Rockies in the second round of the 2008 First-Year Player Draft, Blackmon has a career .305 batting average (880-for-2,886) with 154 doubles, 33 triples, 111 home runs, 355 RBI, 199 walks, 519 strikeouts and 115 stolen bases in 764 career games with Colorado (2011-17).
LeMahieu, 29, appeared in a career-high 155 games in 2017 and batted .310 (189-for-609) with 95 runs, 28 doubles, four triples, eight home runs, 64 RBI, 59 walks, 90 strikeouts and six stolen bases. He was named to his second career All-Star roster and won his second career Gold Glove while finishing fifth in the National League in hits, seventh in batting average and tied for 10th in runs. Originally acquired by Colorado via trade with Chicago-NL along with outfielder Tyler Colvin in exchange for third baseman Ian Stewart and right-hander Casey Weathers on Dec. 8, 2011, LeMahieu has a career .302 batting average (879-for-2,912) with 411 runs, 131 doubles, 29 triples, 34 home runs, 287 RBI, 241 walks, 495 strikeouts and 69 stolen bases in 827 career games with Chicago-NL (2011) and Colorado (2012-17).
Rusin, 31, went 5-1 with two saves, a 2.65 ERA (85.0 IP, 25 ER), 19 walks and 71 strikeouts across 60 appearances for the Rockies in 2017, leading the National League with 85.0 innings pitched out of the bullpen. In 84 appearances as a reliever with the Rockies since 2015, Rusin has gone 8-2 with a 2.50 ERA (137.0 IP, 38 ER), the lowest ERA by a reliever in franchise history (min. 135.0 IP). Originally acquired off waivers by Colorado from Chicago-NL, Sept. 27, 2014, the Detroit, Mich., native has gone 18-25 with a two saves, a 4.35 ERA (409.2 IP, 198 ER), 123 walks and 291 strikeouts in 137 career appearances, 49 starts with Chicago-NL (2012-14) and Colorado (2015-17),
The Rockies currently have a full 40-man roster.
HELP US SPREAD THE NEWS
---
---