Don't miss the Geminid Meteor Shower tonight! — Dec 13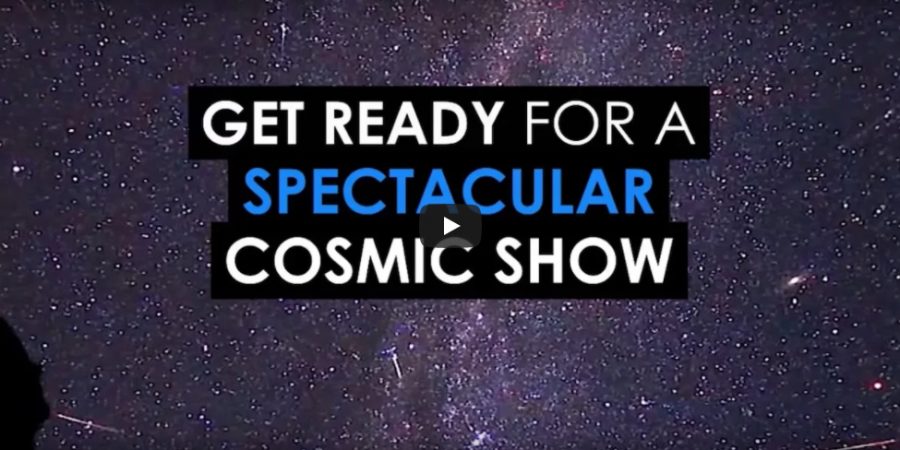 It's a good time to bundle up, go outside and let the universe blow your mind!
With August's Perseids obscured by bright moonlight, the Geminids will be the best shower this year. The thin, waning crescent Moon won't spoil the show. — Bill Cooke with NASA's Meteoroid Environment Office

Not only is it the year's most prolific, with up to 120 meteors per hour visible from rural skies, the moon is essentially out of the picture. — Sky and Telescope.
WHEN
The shower will peak overnight Dec. 13-14 with rates around one per minute under good conditions, according to Cooke. Geminids can be seen on nights before and after the Dec. 14 peak, although they will appear less frequently. Geminid activity is broad, good rates will be seen between 7:30 p.m. on Dec. 13 and dawn local time the morning of Dec. 14, with the most meteors visible from midnight to 4 a.m. on Dec. 14, when the radiant is highest in the sky.
HOW
The Geminids be seen with the naked eye under clear, dark skies over most of the world, though the best view is from the Northern Hemisphere. Observers will see fewer Geminids in the Southern Hemisphere, where the radiant doesn't climb very high over the horizon. Just get away from bright lights and look up in any direction! Give your eyes time to adjust to the dark. Meteors appear all over the sky.
"When you see a meteor, try to trace it backwards.. if you end up in the constellation Gemini there's a good chance you've seen a Geminid." — Cooke
If it's cloudy where you are, NASA will broadcast the Geminid shower live via Ustream starting at sunset Dec. 13 from the Automated Lunar and Meteor Observatory at NASA's Marshall Space Flight Center in Huntsville, Alabama. You can also see Geminid meteors on NASA's All Sky Fireball network page.
ABOUT
The Geminids are active every December, when Earth passes through a massive trail of dusty debris shed by a weird, rocky object named 3200 Phaethon. The dust and grit burn up when they run into Earth's atmosphere in a flurry of shooting stars. "Phaethon's nature is debated - It's either a near-Earth asteroid or an extinct comet, sometimes called a rock comet" — Cooke. Meteor showers are named after the location of the radiant, usually a star or constellation close to where they appear in the night sky. The Geminid radiant is in the constellation Gemini.
Not all the meteors you might see belong to the Geminid shower, however. Some might be sporadic background meteors, and some might be from weaker, active showers like the Monocerotids, Sigma Hydrids and the Comae Berenicids.
---
SPREAD THE NEWS
COMMENT, LIKE, FOLLOW & SHARE @I70Scout
---
---