Strasburg at Centauri for state finals on Saturday; game online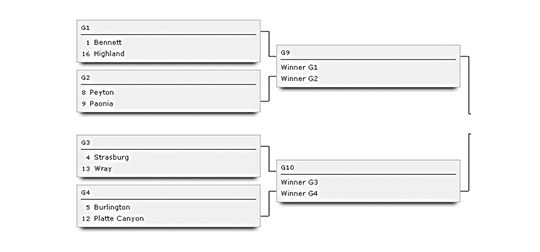 by Steven Vetter, Managing Editor
After their 41-34 upset of top-seeded Bennett Nov. 18, the Strasburg Indians travel to the San Luis Valley this weekend where they will take on the third-seeded Centauri Falcons at 1 p.m. Saturday in La Jara (about 15 miles south of Alamosa) for the 1A state football title.
The fourth-seeded red-and black is looking for the program's second set of back-to-back championships and the fourth gridiron title in school history.
The game will be televised online via CHSAA.tv through the NFHS (National Federation of High Schools) Network. A $10 subscription fee is required to access the broadcast.
For additional postseason updates, visit www.i-70scout.com.