Bennett hosts Strasburg in football semifinals Saturday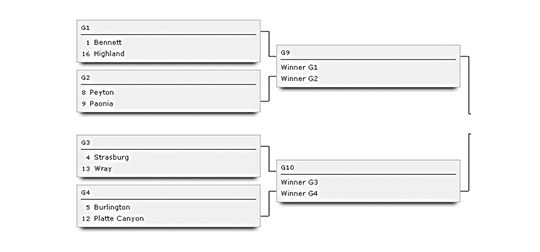 by Steven Vetter, Managing Editor
The top-seeded and undefeated Bennett Tigers will host neighboring rival Strasburg in the 1A football semifinals at 1 p.m. at Paul Read Field.
This weekend's matchup is the second time the two schools will meet this season but the first time ever they face each other in the postseason. Bennett gave Strasburg its only loss of the season, 37-14 in week 2 of the regular season.
The other 1A semifinal shows No. 10 Limon, who upset No. 2 Meeker last weekend, traveling the third-seeded Centauri.
A Bennett win means the Tigers will either host Centauri or travel to Limon for the state finals Nov. 25. If Strasburg wins they will travel to either Limon or Centauri, which is in Centauri, about a half-hour south of Alamosa.
For postseason updates, visit www.i-70scout.com.