Labor Day: Why do we celebrate it?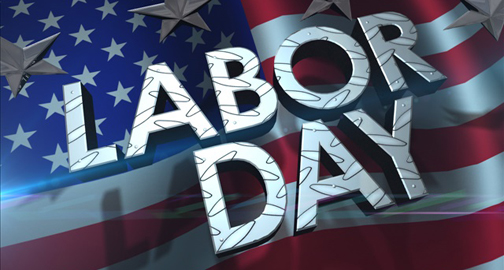 DID YOU KNOW??
WHAT

Labor Day, a Federal holiday celebrated on the first Monday in September, is a creation of the labor movement dedicated to the social and economic achievements of American workers. It constitutes a yearly national tribute to the contributions workers have made to the strength, prosperity, and well-being of our Country. It is also unofficially considered the end of summer in the United States. Its back to school for most younsters and football season starts.

WHEN

The growing trade union and labor movements in beginning of late 19th century, trade unionists proposed that a day be set aside to celebrate labor. "Labor Day" was promoted by the Central Labor Union and the Knights of Labor, which organized the first parade in New York City. In 1887, Oregon was the first State to make it an official public holiday. By the time it became an official Federal holiday in 1894, thirty U.S. states already officially celebrated the holiday.

WHO

More than 100 years after the first Labor Day observance, there is still some doubt as to who first proposed the holiday for workers.

Some records show that Peter J. McGuire, general secretary of the Brotherhood of Carpenters and Joiners and a cofounder of the American Federation of Labor, was first in suggesting a day to honor those "who from rude nature have delved and carved all the grandeur we behold."

But Peter McGuire's place in Labor Day history has not gone unchallenged. Many believe that Matthew Maguire, a machinist, not Peter McGuire, founded the holiday. Recent research seems to support the contention that Matthew Maguire, later the secretary of Local 344 of the International Association of Machinists in Paterson, N.J., proposed the holiday in 1882 while serving as secretary of the Central Labor Union in New York. What is clear is that the Central Labor Union adopted a Labor Day proposal and appointed a committee to plan a demonstration and picnic.
-Credit to USDOL
THANK YOU TO ALL WORKING, CONTRIBUTING, CITIZENS OF AMERICA. ENJOY TODAY, IT'S FOR YOU.
HELP US SPREAD THE NEWS
---
---