TODAY'S EVENTS – SUNDAY, AUGUST 13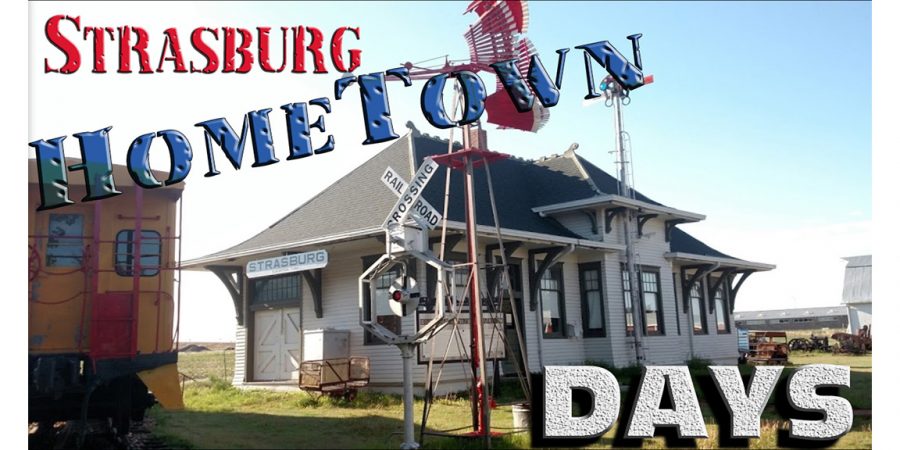 –STRASBURG HOMETOWN DAYS–
TODAY'S SCHEDULE OF EVENTS
–Get your daily events @I70Scout–
Pancake Breakfast (Charge)

@ 7:30 a.m. to 10:00 a.m. – Strasburg Elementary School – SPONSOR: NATIONAL HONOR SOCIETY

Run To The Rails 5K Walk/Run

@ 7:30 a.m. – Five Acre Park (South of I-70) Registration Fee Day of Race $10.00 per participant. Join us for a walk/run that is fun for everyone. Prizes for the following categories: Women, Men, Walkers, Bike, Stroller Team (pusher and passenger), Dog/Human Team and Most Patriotic – SPONSOR: KAUFFMAN TRANSPORTATION

4th Annual Poker Run

@ 8:30 a.m. – Rollin Stone Auto Sales – next to NAPA. $10.00 Entry Fee. 4 stops on a 15 mile journey and over to the car show to pick up final card – SPONSOR: ROLLIN STONE AUTO SALES

Antique Tractor Show

@ 9:00 a.m. to Dark – North of School – 2024 Strasburg Rd – SPONSOR: ENGELBRECHT FARM

Mud VolleyBall Tournament

@ 9:30 a.m. – Get your team together and get ready to get dirty! Two divisions: Youth (6th -12 th Grades) and Adults (18 & Up). Standard coed volleyball rules apply and prizes to the top teams! North Baseball Field Parking Lot – SPONSOR: ISI INSPECTION SPECIALTIES

Sand pile for kids

@ 9:30 a.m. – North Baseball Field Batting Cages – SPONSOR: HIGH PLAINS BANK

Mr. Ed's Cool Classic Car Show

@ 10:00 a.m. to 4:00 p.m.– Strasburg School – SPONSOR: STRASBURG AUTO PARTS

Community Church Service

@ 10:00 a.m. – Comanche Crossing Museum, BRING LAWN CHAIRS AND/OR BLANKETS AND UMBRELLAS – SPONSOR: CRANDALL DRILLING & PUMP SERVICE

"Cow Plop"

@ 11:00 a.m. – Legion Hall – SPONSOR: AMERICAN LEGION POST #183

Comanche Crossing Museum Open

@ 12:00 p.m. to 4:00 p.m. Root Beer Floats, Chuck Wagon Dinner, Cow Milking for Kids, Model Train Displays – SPONSOR: COMANCHE CROSSING HISTORICAL SOCIETY

Family Fun Bingo

@ 1:00 p.m. to 3:00 p.m. – Strasburg Legion Hall, 56423 Westview Ave – Discovery Time Preschool will host a family-friendly BINGO event to raise funds for new playground equipment and classroom supplies. Join us for BINGO, prize raffle, and snacks. FEE: $10 per person – SPONSOR: DISCOVERY TIME PRESCHOOL

Trap Shoot

@ 1:00 p.m. – 1955 Headlight Rd – SPONSOR: IRONWORKS

Garden Tractor Pull

@ 1:00 p.m. – 2024 Strasburg Rd – SPONSOR: COLORADO GARDEN TRACTOR ASSOCIATION
---
WE ARE CELEBRATING 101 YEARS!!!
GET YOUR EASTERN COLORADO NEWS
---
WHAT'S HAPPENING TODAY?
Got Toddler Temper Tantrum Problems??
BYERS — The Eastern Plains Women's Resource Center has a new video designed for parents of children struggling with tantrums. The video covers the three main causes of tantrums, the two goals of children when they have tantrums, the problem with distraction and reasoning, the power of "The 10-Second Rule," a four-step process for meltdown management, and handling tantrums in public. Child care is available upon request. Participants have access to the center's all-free boutique. For more information or to register, call (303)822-9368 or visit the center at 228 W. Front St., Byers, from 1-5 p.m. Monday through Wednesday.
EVERY SUNDAY
Alcoholics Anonymous. For more information call (303)903-6734.
HELP US SPREAD THE NEWS!
---
---